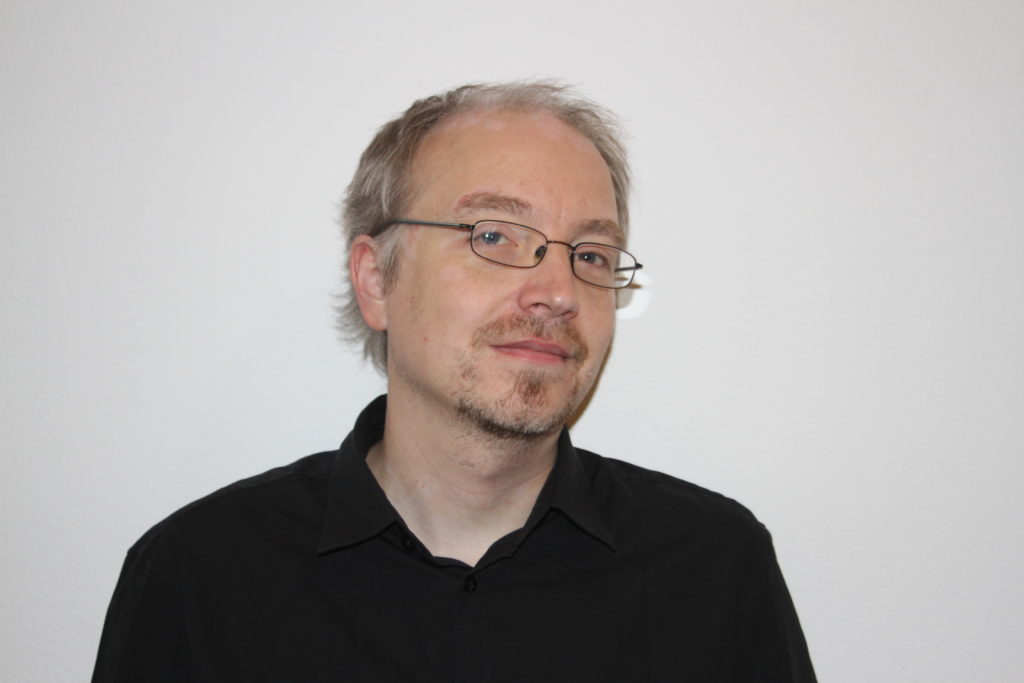 I work as a director and writer. I shot the thriller DIE MUSE and the documentary NO WAY TO MAKE A LIVING and was nominated for the Shocking Short Award for the short film CINEMA DELL' OSCURITÀ. I brought Brezel Göring's play UNBEHAGEN IN DER MITTELSTUFE to the stage in Salzburg. I am currently working on the documentary FINDING PLANET PORNO about the cult director Howard Ziehm. I also design interview featurettes for new film releases.
As a journalist in the field of film, TV, music and retrogaming, I have written articles for the Salzburger Nachrichten, Film & TV Kamera, Ray, Celluloid, GameStar, gmx.de/web.de, Neon Zombie, 35 Millimeter, the All-Music Guide and other publications. I also deal with the field of film in lectures and film courses.
In 2021 and 2022, my film history podcast Lichtspielplatz, which has hosted numerous well-known authors and directors, was named as one of the 10 best German-language film podcasts by the website film.at. My English-language interview podcast Talking Pictures also features in-depth conversations with directors, writers and other film people. In the gaming podcast Pixelkino, I talk to games journalist Heinrich Lenhardt about bridges between films and computer and video games.
As a documentary filmmaker and journalist, I have conducted over 150 interviews, including in-depth interviews with filmmakers such as Jan de Bont, Nicholas Meyer, Jonathan Mostow, Zak Penn, Steven E. de Souza, Uwe Boll, Mick Garris, William Lustig, Bert I. Gordon, Richard Taylor, Patrick Vollrath or Adrian Goiginger, actors such as Dee Wallace or Jake Busey, musicians such as Irmin Schmidt (Can), Jacoby Shaddix (Papa Roach), Frank Farian (Boney M) or Clem Burke (Blondie), game designers like Ralf Glau and Guido Henkel, authors like Wolfgang Hohlbein and many others.
Under the individual menu items that you see above, you can learn more about me and my activities.