Finding Planet Porno (Documentary – Post-Production)
Rebel, outlaw, porn pioneer: The story of director Howard Ziehm and his decades-long fight against prudence. Ziehm shot the cult parody FLESH GORDON and brought the first explicit feature film to American cinemas in 1970 with MONA THE VIRGIN NYMPH – two years before DEEP THROAT. The eventful life of the now almost 80-year-old Ziehm is an exciting portrait of a bygone era – the counterculture of the 1968s.
Direction, Screenplay, and Concept: Christian Genzel
Camera: Paul Sprinz
Sound: Ken Rischard
Editor: René Hoffmann
Cast: Howard Ziehm, Judy Ziehm, Jason Williams, William Dennis Hunt, Bjo Trimble, Serena, William Lustig, Mick Garris, Earl Miller, amongst others
Funding Agencies: Kultur:Land Salzburg, Kultur:Stadt Salzburg
Living in Limbo (Documentary – in production)
An American filmmaker has been participating in the international festival circuit for years, trying to get his first feature film off the ground. When do you reach the point where you might have to give up on your dreams? LIVING IN LIMBO is a funny documentary about success and failure and a meditation on the idea of following your dreams no matter what.
Director & Writer: Jean-Luc Julien
Producers: Jean-Luc Julien & Christian Genzel
Cast: Mike Marshall, Michael Madsen
Bauhaus of the Dead (Documentary Short – Post-Production)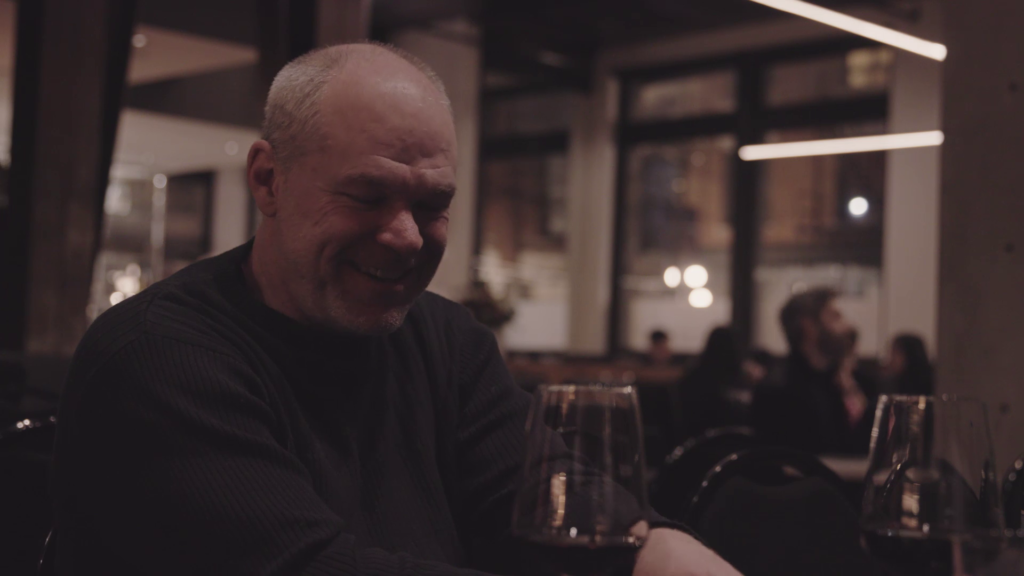 As a director, writer and producer, Uwe Boll made more video game adaptations than any other filmmaker – and for films such as ALONE IN THE DARK, HOUSE OF THE DEAD, IN THE NAME OF THE KING: THE LAST MISSION, or BLOODRAYNE, he repeatedly got into trouble from angry gamers, to which he responded with targeted provocation. In Uwe's Bauhaus restaurant in Vancouver, I sat down together with the well-known game journalist Heinrich Lenhardt (Power Play, PC Player) and Uwe Boll to talk about game adaptations and other topics over an easygoing dinner.
Director, Writer & Producer: Christian Genzel
Camera: Paul Sprinz
Sound: Ken Rischard
Brot und Spiele (Feature film – in development)
Old jokesters and even older computer games: The comedy BROT UND SPIELE tells of friendships and rivalries, nostalgia and past glory times against the backdrop of the eighties home computer era.
Director and Writer: Christian Genzel
Cast: Thomas Limpinsel, Götz Otto, Steffen Wink, Stephanie Lexer, Stefan Murr
Funding Agencies: Kultur:Land Salzburg, Kultur:Stadt Salzburg